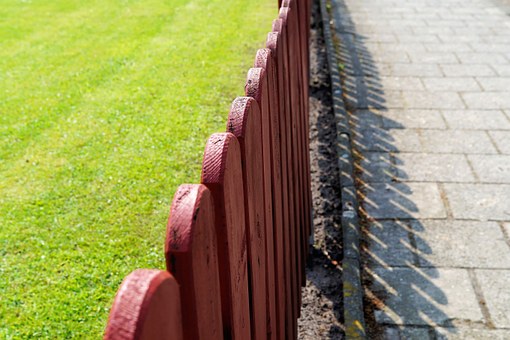 What are Your Options When it Comes to Boundary Disputes?
Moving into your new home and meeting the neighbours is an exciting time in any homeowner's life, as is setting up your property to truly make it your own. In some cases, however, concerns and disagreements over property boundaries between your own property and that of a neighbour can occur, causing fallouts and disputes that are difficult to resolve.
If these unfortunate circumstances befall you, where do you draw the line? What actions can you take to calm the situation and resolve the matter at hand? We've compiled some helpful tips, to help put you at ease and to begin the process of resolving your boundary disputes with your neighbours.
Have a Thorough Read of Your Deeds
Your Official Copies are given to you by your solicitor, upon purchasing the property. Your solicitor should have brought the contents to your attention before you made the final decision whether or not to purchase the property.
These documents contain details of the property, including the plan of the property and could contain information on where your property boundaries reside. However, a word of warning in this regard is that the boundaries on Land Registry plans are only intended to show the general boundary position and do not (in most cases) determine the actual position of the boundary. This is known as the General Boundaries rule.
Ideally, you will have been sent older deeds from before the Property was registered (or they may be available from the Land Registry) and you need to look back to when your Property was split from your neighbours to try and ascertain the boundary position.
You should also consider whether there has been any boundary agreement previously.  It is possible for two parties to agree a boundary position themselves through discussions on site.  If your neighbour tells you they agreed the boundary with the previous owner you will need to try and trace them.
If you aren't clear at this point then we would suggest asking a solicitor to review the position and provide an initial view on the boundary position.
Consider Employing a Surveyor Between the Two of You
If calmly discussing the position with your neighbour fails, your solicitor may suggest that you jointly instruct a surveyor between the two of you. They will be able to offer an unbiased and professional decision on where the boundaries lie, and what amount of land the two of your are entitled to.
If this settles the dispute, fantastic! Your solicitor may then advise you to have any agreed plan sent to the Land Registry to make a record of the determined boundary position. This will aid you or any subsequent owners should any future disputes occur.
Make an application to the Land Registry
If your neighbour refuses to hire a surveyor to settle the disagreement, there's the option of sending an application to the Land Registry, who will conduct a thorough survey of the land and make a decision on where the boundaries lie.
Land Registry applications require any plans or documents that display the boundary line. The Registrar dealing with your application will contact your neighbour, to inform them that it has been made and for them to enter any supporting documents on their part. From there, the Registrar will make a decision and details of this decision will be kept for future reference.
Applications like this can take a lot of time, hard work and dedication, especially if your neighbour is particularly adamant that the land belongs to them. In some cases, applications may end up with the Land Registry Tribunal, so finding a way to resolve the situation before it comes to this is well worth approaching.
Speak to Our Boundary Dispute Solicitors
Boundary disputes can sometimes become quite heated, more often than you might think. A homeowner's land is extremely important to them and it's understandable that these issues can arise. However, it's vital that these disputes are dealt with in a calm, collected and appropriate way. Otherwise, they can become drawn out and potentially detrimental to the relationship between you and your neighbours.
If you've tried reasoning with your neighbour, but struggle to see any resolve, it's well worth getting in touch with our expert solicitors, who specialise in the resolution of boundary disputes. We can offer advice on how to reach an agreement with your neighbour, whether that's before or after making an application to the Land Registry or appointing a surveyor.