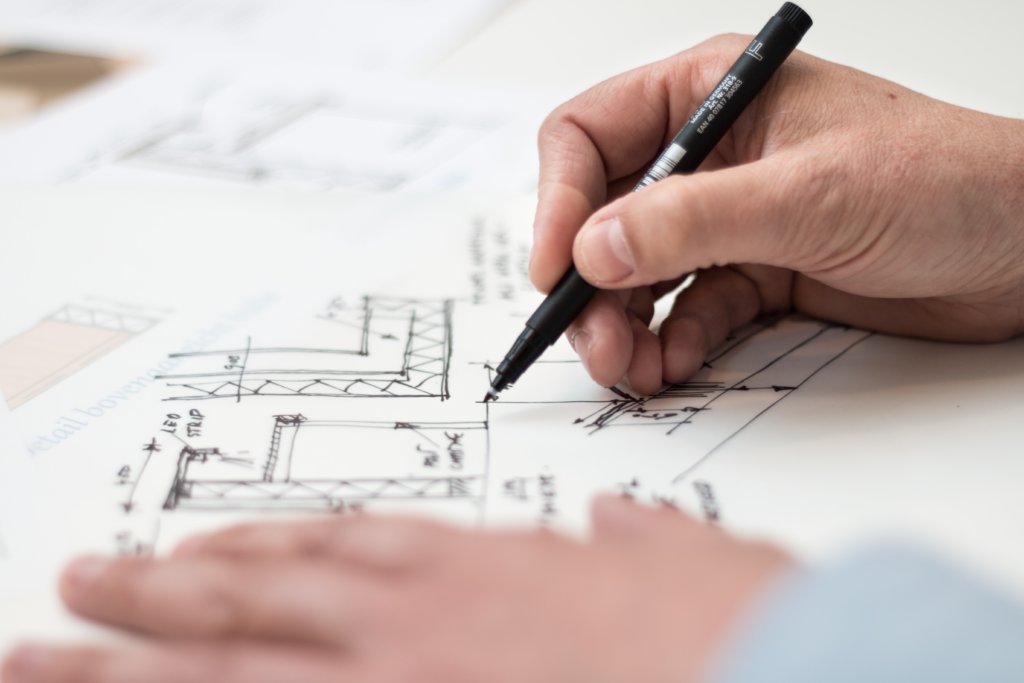 During any architectural project, there are numerous ways in which communication between vital parties breaks down and then delays the project's completion. The vital parties are the architect or architectural firm carrying out the work, and the client that hired them. There is an exchange of ideas that, if poorly communicated, will result in disappointment and more often than not conflict. The conversation between architect and client needs to be clear and built on a foundation of trust.
Put simply: the client has an idea or vision of the building, and that idea or vision must be communicated to the architect. Realistically, it's never that simple and as we've seen with numerous projects things can often go awry.
With that in mind, here are the most common mistakes made between both parties. These are all mistakes, errors, and communicative breakdowns that we see on a regular basis.
Pitfall 1: Not discussing the level of involvement
Most projects involve back-and-forth discussions between the architect and client. However, most clients are also unsure to what degree they should be involved with the project. They want to know that they can leave the project in the architects' capable hands, but they're also free to roll their sleeves up and consult where necessary.
What the client needs is a defined level of involvement. Make it clear from the get-go – often, it will come down to policy and preference. Some architects prefer client input at every stage, while others may want to work from a detailed brief and provide updates as and when.
Failure to discuss this will often lead to further communicative issues down the line, and for that reason, this tops our selection. This is the most common example of communication breakdown and it's often the first of many.
Pitfall 2: A client unsure of what they want
An architect's ideal client will have strong ideas for what they want at the outset but are, generally speaking, open to new ideas and willing to be challenged by the architect.
If the client lacks anything that at least resembles a strong idea, or an inclination as to what they want, then the architect's job is an uphill battle from the off. A good architect will give the client a few ideas, but there needs to be an initial starting point. There needs to be a back-and-forth.
Pitfall 3: Some architects are afraid to say no
In market slumps, when more architects are looking for work, it gets harder for them to say no to projects they suspect are out of their reach. So, they end up biting off more than they can chew. Lots of architectural firms make promises that they can't keep, and the client simply stops trusting them, and chooses someone else for the project. They may even tell others in their network about their disappointing experience.
To avoid this, both parties need to discuss their project's goals to confirm what can be done and by when. Talk about the design itself, not forgetting budgets and schedules. Have it all sorted out.
Pitfall 4: Architects who misunderstand corporate clients
These days, architects need to be as much business analysts as they do architects. They need to understand how the business operates, on a day-to-day basis as well as in the long-term. Architects should ask themselves 'how can this space best serve the business?'. The majority of architectural firms will be adept at this, however, it's the minority that create unsuitable spaces that simply do not have the legs for long-term use.
Pitfall 5: Architects need to ask for feedback, which clients need to provide
According to RIBA's (Royal Institute of British Architects) 2015 report Client & Architect: Developing the Essential Relationship, clients must be reminded of the work that architects do. Paul Morrel, former chief construction adviser to the British Government, says: "the industry doesn't know the value of its own products. We need to fix the absence of feedback". If there isn't any feedback, architects will never realise the true value of their service and how it benefits the lives of end-users. Like any service, feedback allows them to improve what they do.
Are construction disputes holding you back?
Of course, there are some cases that the above cannot solve. If you are a client in the midst of a contract dispute or you're representing an architectural firm and have encountered problems, get in touch.
Construction disputes have the potential to not only delay projects but to bring them to a grinding halt. With the above lessons, you have a good starting point for a successful architect-client relationship.