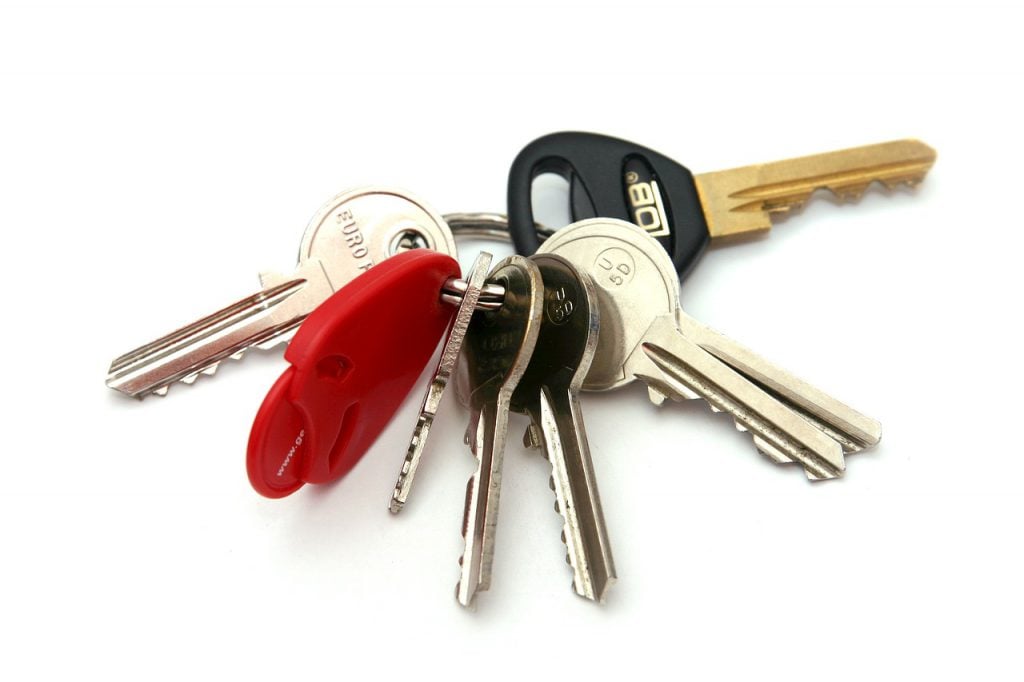 While you may be attracted to the additional source of income that comes from leasing a property, it's important to have a thorough understanding of what the process involves, before embarking on a buy to let journey of your own. This way, you can rest assured knowing you have everything in control and reduce the risk of falling at the first hurdle.
We've created a helpful guide to becoming a landlord, filled with everything you need to know to make the process as smooth and simple as possible.
Four things to tick off before making that all important purchase
Starting your buy to let journey on the right foot is the best way to ensure becoming a landlord goes swimmingly for you, so here are a few things to consider.
Save a 20% deposit at the very least, as it's the first financial stepping stone when it comes to securing both a mortgage and the property itself.

Have a structured plan in place rather than diving in head first. Are you looking for somewhere local? What kind of property are you looking for? Will you be managing the property yourself or will you employ an agency? Who are your ideal tenants? Are you looking for a "do-upper" or a property that's ready to be moved into immediately? These are just a few of things to add into your plan.
Arrange meetings with lettings agents. Whether or not you're considering having your property managed by them, this is a good way to gain some valuable expert knowledge when it comes to leasing a property. You could also join the National Landlords Association for helpful inside knowledge.
Compare a variety of buy-to-let mortgages on the market, to make sure you are getting the best interest rate available to you.
7 things to tick off once the property has been purchased
Now that the property has been purchased, there are several things that must be done, to avoid any problems once tenants move into the property.
Let your mortgage provider know that you're planning on letting the property. This point is especially important if you have a mortgage that isn't specially for buy-to-let properties.

Some properties, such as flats, may require permission from freeholders before you can lease the property, so it's crucial for you look into this before putting the property on the rental market.
You will need to speak to the local council if you're planning on turning the property into a House in Multiple Occupation, in which multiple tenants live in the property, sharing the same communal areas.
Speak to HMRC and inform them of your plans to become a landlord. Find out more about tax from rental income here.

Gas safety checks should be carried out every year by a registered gas engineer. As the property owner, it is your responsibility to make sure this is done. When a tenant eventually moves in, they should be issued with a copy of the gas safety certificate.
Other checks that need to be carried out include:
– Electrical inspections every five years
– A fire safety check that complies with the regulations of the Chartered Institute of Environmental Health.
– An Energy Performance Certificate from a qualified assessor


Make sure any structural maintenance is carried out before a tenant moves in. It's also vital that water and heating facilities are fully functioning.
4 must haves upon finding tenants to live in your property
Before moving your tenants in, it's vital to ensure that not only do you have landlord insurance, but you should look for any clauses within the insurance policy that could cause problems. This could be anything from what happens at times when the property is unoccupied, as well as how you are protected against loss, damage, fire and theft.
Speak to our team of specialist property lawyers, who can help you to draw up a tenancy agreement. We can help with anything from the length of tenancy through to various terms within the lease, including your tenant's rights.
Before moving in, your tenant should also provide you with a deposit, which is usually the sum of 1.5 months' rent. This deposit will be kept in case of any loss or damage to the property, as a result of the tenant's wrongdoing. As a landlord, you must secure this deposit using a trusted protection scheme and provide details of the scheme to your tenant, within 30 days of receiving it.
Finally, create an inventory to protect your property against any disputes over loss or damage, when the tenancy reaches an end. The inventory should include information on the condition of the property, as well as a list of any furniture and/or appliances you have provided. Provide the tenant with a copy of this inventory and have them sign to acknowledge they are aware of the condition of the property, within 30 days of moving in.
Becoming a landlord might seem a little daunting at first, but carrying out each of the initial steps will ensure you have a happy and fruitful life as a landlord for your new property.