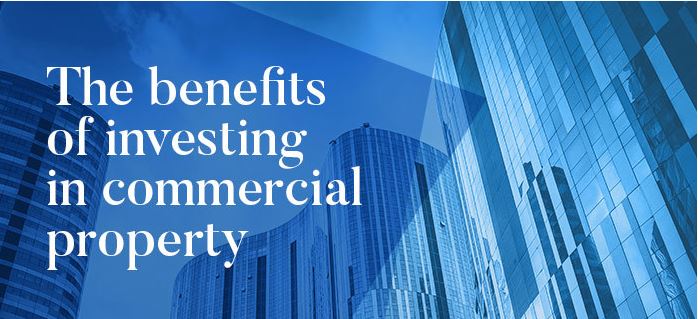 Whether you're considering making the switch from residential property investment, or you're a business owner planning on moving on from renting a commercial space, investing in commercial property can bring about a wealth of benefits for your future.
With the recent changes and challenges faced in residential investment (including the 3% increase on Stamp Duty Land Tax and changes to residency checks and energy regulations), it seems as though commercial property could deliver more appealing prospects to those with property portfolios.
Of course, commercial property investment can deliver so much more than simply the avoidance of the residential property pitfalls. In our infographic, we've covered a number of perks that investing in commercial property can deliver. Read on to see what could be in store for you when taking on a commercial property investment.

Things to consider before investing in commercial property
If you're thinking about switching from residential property to commercial property, it's important to understand what could be ahead of you.
With many like-minded landlords making the switch to commercial property, competition could be fierce when it comes to securing a tenant for your space.

The litigation proceedings are often longer and can be more complex than that of residential property.

Commercial lease clauses may require expert surveyors to be hired, to review, assess and advise on certain aspects of the lease such as rent and condition.
That being said, there's plenty of potential in commercial property investment, so long as you thoroughly understand the market and any risks that could be involved, as well as having a specialist solicitor at hand to assist you with the legal process.
Speak to our Commercial Property Solicitors for advice and assistance
We have experience in handling all aspects of commercial property, from simple and straightforward leases through to large property development issues and disputes between commercial landlords and tenants. It's well worth getting in touch with our commercial property team when you're making your leap into commercial property investment.
Our solicitors will be able to offer expert advice, guidance and assistance during the acquisition of your commercial property, through to dealing with leases and any future issues you may face. Get in touch with the experts at our Manchester office or Warrington office, who will be able to put you in touch with the best solicitor for your requirements.