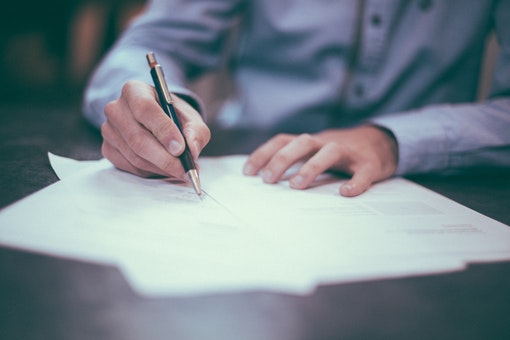 Commercial litigation relates to any type of dispute within the business world, whether it's in a foreign jurisdiction or in the UK. The question is, what does a commercial litigator actually do, how does the process work and how can they help you? Abacus Solicitors have everything you need to know in this guide to commercial litigation.
There are a whole host of areas of commercial disputes. Commercial litigation lawyers usually deal with issues such as:
Some lawyers will specialise only in specific areas but others will have more general experience of a whole host of commercial disputes and Abacus Solicitors have experience in all of the above.
What should I do before starting proceedings?
Commercial litigation lawyers are able to understand alternative dispute resolution methods including mediation, negotiation and arbitration, using them to achieve the most desirable results for their clients.
The parties are usually required to set out their claims and responses in Pre-Action correspondence usually referred to as a Letter of Claim or a Letter Before Action. It is important as a Claimant that your claim is correctly set out from the start so we would recommended obtaining advice at the very outset of the claim for a specialist commercial litigator. Equally, if someone is making a claim against you then you should seek advice as to how best to respond and the prospects of being successful.
Alternative Dispute Resolution
Frequently when people think of litigation, they think of lawyers defending claims brought against their clients, or taking claims to court. However, damages and costs to business relationships during court battles mean Alternative Dispute Resolution ("ADR") is often used.
ADR can take the form of negotiations through correspondence, an informal round table meeting or more formal arrangements such as mediation, adjudication or arbitration. A Commercial Litigation Lawyer will be best placed to advise you as to which form of ADR is best suited for you.
If the case isn't resolved what happens next?
If resolution outside of the courts is not achievable and court proceedings are imminent, commercial litigation lawyers have the required expertise in advancing such disputes to:
County Court
The High Court
Specialist Tribunals & Courts
Litigation lawyers will then prepare the necessary documents, which will usually involve a Claim Form and Particulars of Claim. A commercial lawyer may recommend instructing a barrister to draft these papers because it will usually be a barrister who is arguing the case if it goes to trial and they will want to set out the claim as they see best. You may need to obtain expert evidence prior to making the claim and in some instances witness statements will also be needed.
When a claim by the Claimant has been filed, the Defendant will then need to file a Defence to the claim or the Claimant will be able to get a judgment without further delay. If you receive notification of a claim and have not already done so then at this point you should seek the assistance of a litigation lawyer for their expert legal knowledge.
Once a Defence is filed then the parties will usually have to agree a timetable for progressing the matter to Court and in some instances deal with Costs Budgeting so that each parties knows the full breakdown of costs which will be incurred by the other side in dealing with the case. If the parties cannot agree or the Court does not accept the parties' proposals then an initial hearing will normally be set for a Judge to confirm the timetable and budgets.
The parties will then need to deal with the disclosure of additional documents, witness statements and any other expert evidence in the lead up to a final hearing or Trial.
As the hearing or trial edges closer, the commercial litigator may prepare to argue their client's case themselves, or brief a barrister to represent you. Either way, they need to attend the trial, as advocates or to assist the barrister.
Once a judgment has been given or the dispute has been settled, litigation and dispute resolution lawyers will make sure that the judgment or settlement is enforced.
Commercial litigation law can be a complicated area if you happen to find yourself in a dispute, hence why legal advice from an expert commercial litigator is best acquired as early as possible.
For more information regarding what areas of disputes commercial litigation covers, make sure you visit our dispute resolution page. Or, if you simply want some advice, just fill in our contact form and one of our friendly team members will be in touch. Alternatively, you can call us on 0161 833 0044.