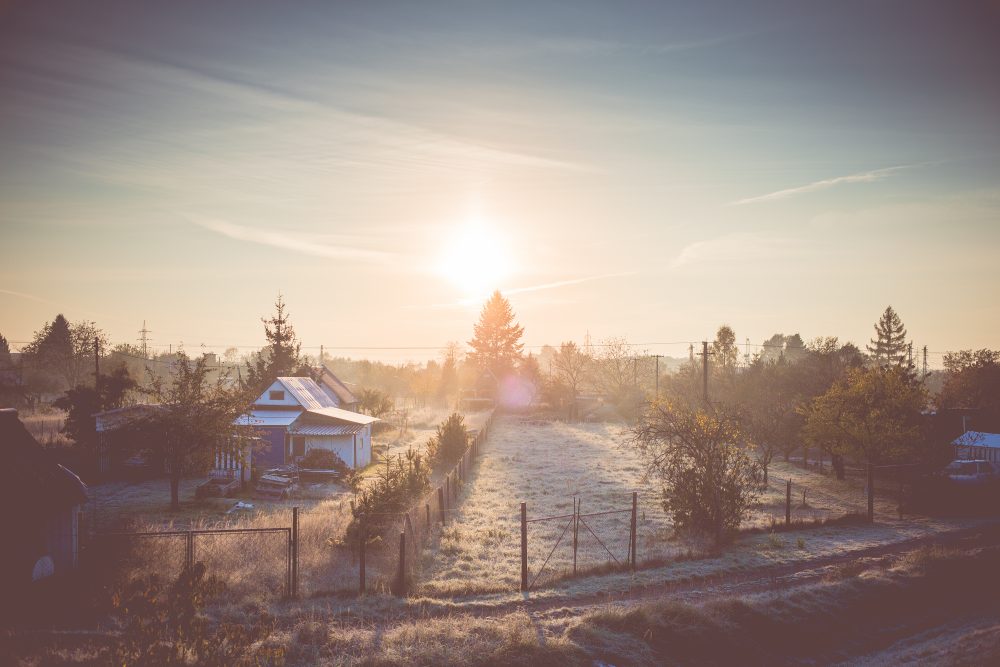 If you've been looking at buying a property, it's important to know the ins and outs before choosing whether or not to make an offer. Even if you have found the home of your dreams, it's crucial to discover whether you will own the freehold or the leasehold of the property, before making a decision.
Having an understanding of the status of the property could affect your decision on whether or not to buy it, as a result of added costs or certain restrictions. Here we have provided a guide to the differences between freehold and leasehold properties, to help you decide what option is best for you and how to go forward with your property buying journey.
Buying a Freehold Property
The majority of houses on the market to buy are freehold. If you were to buy a freehold property, you would have complete ownership of the property and its land. Responsibility for the maintenance of the entire property would be down to you and so any changes you would like to make to the property would have to be taken into account, when considering your budget.
Unlike a leasehold property, you don't have to worry about the length of a lease with a landlord (which we will discuss further on) when you buy a freehold property, nor do you have to pay charges such as ground rent or maintenance.
Buying a Leasehold Property
If you decide to purchase a leasehold property, you only have ownership of the property and its land, for the length of the lease that you have agreed with the freeholder, otherwise known as the landlord. Once the lease expires, the freeholder will become the owner again, however most leasehold owners have the opportunity to extend their lease, usually for a fee.
As a future homeowner, it's imperative to find out whether the property you're interested in is freehold or leasehold. If it is leasehold, it's well worth unearthing how long there is left on the lease, as some mortgage providers may not offer you a loan if there is less than 70 years left. Not only that, but it may also be difficult to sell your leasehold property in the future, with a shorter lease than potential buyers expect.
Top Tip: Mortgage providers will be happy to provide a loan for leaseholds with 25-30 years left on the lease, on top of how long your mortgage will run for. So if you are looking for a 25 year mortgage, the property's lease will require at least 50 years left, in order to secure a mortgage for it.
If you do choose to buy a leasehold property, you can contact the freeholder to extend the lease whenever you like. If you have owned the property for at least 2 years, you are entitled to extend the lease for 90 years, for a fee. In case of any disputes concerning the fee, speak to a property lawyer such as ourselves, who will be able to help.
You should also be aware of the additional costs that come with a leasehold property, including:
Service charges – e.g. maintenance, communal bills, and building repairs

Building improvements

Ground rent

Buildings insurance
If you have concerns over these costs, you are within your rights to discuss them with the freeholder, as well as asking for evidence that the costs are within reason.
From Leasehold to Freehold
You have the option to purchase the freehold from the landlord, in order to turn your leasehold property into one that is freehold, so long as the landlord is willing. For example, buying a flat usually means that there is a leasehold that comes with it. However, you may be able to own a share of freehold, so long as over half of the other flat owners agree to pursue the freehold with you.
In cases where everyone who owns a property within the building decides to pursue the freehold with you, the property will become a commonhold property, where each of the property owners has a share in the freehold, as well as the responsibility for land maintenance and repairs.
However, these issues have recently been in the news due to concerns that house builders are selling off the freeholds for whole developments to investment companies who then want substantially higher amounts to purchase the freehold than would otherwise be the case.  It is thought that the government is likely to look at further regulation of this area in the near future.
Should you have questions or concerns about the freehold/leasehold status of a property, feel free to get in touch with our friendly team, who can offer professional, legal property services.