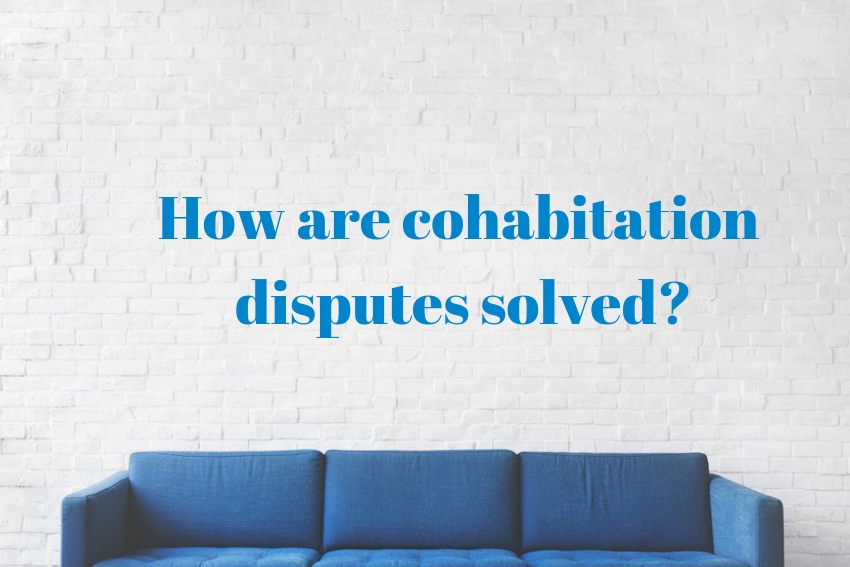 How are cohabitation disputes resolved?
Here at Abacus, we pride ourselves on our cohabitation dispute knowledge and experience. We have worked with a number of clients to resolve both long term and short term disputes, with fantastic results.
However, things are not always as straightforward as they seem. Cohabitation disputes can get tangled up in complex laws and regulations, which is why it is best to choose a cohabitation solicitor with extensive professional experience.
Below, we take a look at some of the ways our team here at Abacus Solicitors can assist you with your cohabitation disputes.
How can Abacus help with your cohabitation disputes?
Abacus Solicitors deal with a number of different types of cohabitation disputes and have a variety of services to help you with your dispute. Whether you are looking for cohabitation advice or struggling with more complex cohabitation legal matters, we are here to help.
Domestic cohabitation disputes
Domestic cohabitation disputes generally include couples who have separated or friends and family members who have bought property together. Domestic cohabitation disputes refer to any cohabitation that occurs that is not related to a business.
We can help you take the best steps towards resolving your dispute in the most efficient way possible. Whenever a breakup occurs, whether between a married or unmarried couple emotions can run high and it can be difficult to see clearly. That's why our team are here to work with you to help you find the best solution and make the process as stress-free as possible.
We pride ourselves on our expertise in relation to these matters so we now how to cut the main points in resolving in the dispute whilst trying to manage the inevitable emotions involved for our clients.
It is often important to progress matters as quickly as possible because of the financial implications for the parties so we can send clear and concise correspondence to other side with a defined way forward and if a resolution cannot be reached then we can get Court proceedings ongoing swiftly.
Commercial cohabitation disputes
We often deal with what we would describe as commercial cohabitation disputes between co-owners (where properties have been purchased by two parties as investments). Disputes can arise where one of the co-owners just wants to sell or in other case where the professional relationship has broken down. We can advise both the claimants and defendants and can also assist in situations where the other party has been made bankrupt.
Again we can progress matters swiftly and we consider our correspondence to be clear and concise and cutting through the points rather than becoming too concerned with the emotive nature of these disputes.
Claims against conveyancing solicitors
Unfortunately, problems often arise for our clients when their interests in a property has not been adequately protected and they have been poorly advised by solicitors who acted when they bought the property. We can also help you with claims against conveyancing solicitors.
This type of claim can often be attributed to you investing more significantly into a property than your partner and putting in into joint names where it is held in equal shares meaning that you do not potentially get back the full amount your invested when that relationship has broken down. We are here to offer both advice and can act on your behalf to help you resolve these disputes with your solicitor.
To find out more regarding our cohabitation dispute services, you can contact us on 0161 833 0044 or you can drop us an email at litigation@abacus-law.co.uk. We have a team of professionals waiting to help you with your dispute, so feel free to get in touch.