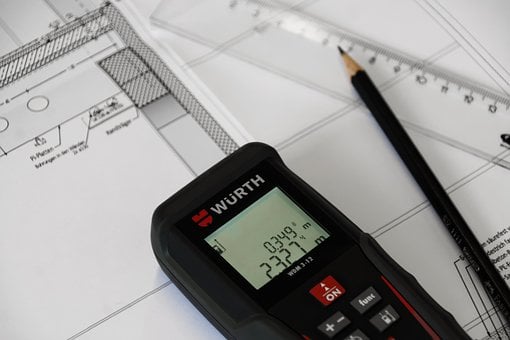 Across the UK, there are a number of towns and cities that are either currently developing their commercial areas, or have big plans to do so in the near future. Much of these developments are due to a favourable focus from particular industries within these areas, where startups from within these industries flock to join like-minded professionals within the same area.
While Croydon has quickly become the UK hub for tech, Nottingham is seeing an increasing interest from the fashion industry, and Manchester continues to improve its ever-growing digital presence, year after year.
Architect Negligence
As such, there is a multitude of commercial property being developed throughout the UK in order to meet the wants and needs of industries within these locations. However, it isn't uncommon for some of these construction projects to fall into issues and disputes as a result of negligence from a professional employed in the development of the property. In some cases, businesses working with an architect to help plan the style and construction of their brand new premises can fall victim to costly stalls as a result of architect negligence.
Discover more about architect negligence, along with the common signs that you and your business could be facing problems as a result of it, from the professional negligence experts at Abacus Solicitors.
What you should expect from your architect
If you're a business owner looking to hire an architect to carry out a major role in your business' development, there are a number of responsibilities you should expect from the architect.
Having the right skillset
Firstly, an architect should only agree to work on a project of which their skills and expertise can fulfil. Once instructed an architect will be expected to manage a build and will owe a duty of care to you. Should they fail to carry out the work required of them to a reasonable standard and fulfil their professional obligations, this could result in them failing in this duty of care and therefore being negligent in the eyes of the law.
An architect would be expected to regularly provide you with advice throughout the development. If this advice is incorrect and the architect's negligence has caused you loss,  you will be able to claim against the architect for damages in respect of the same.
To be sure that the architect you hire is capable of the work you are asking of them, ask to see previous work that's similar to yours and seek out reviews from previous employers.
Thorough preparation
As part of their role within your business' project, the architect should carry out thorough preparation and planning before other aspects of the project begin. This planning should be evidenced in a number of drawings and designs that they present to you and of which the architect should follow when carrying out the development. You should always ensure that you are happy with an architect designs before allowing them to continue with the project.
Failure by the architect to adequately prepare documentation or follow architectural plans could lead to a claim for negligence being brought against them.
It's wise to draw up a legal contract that states when the architect should deliver the drawings and designs to you. That way you have a right to pursue any legal action, if your project is stalled and becomes more costly to carry out, from their breach of the contract rather than relying purely upon a claim for professional negligence.
Planning permission
One of the architect's biggest responsibilities on your project is gaining and ensuring compliance with the planning permission to carry out the construction of their design. Without the planning permission, your project will be unable to go ahead, unless any suggested changes to the design are made and approved.
Should your architect fail to gain and ensure compliance with the required planning permission as a result of their work, they may be considered negligent.
Inspection and supervision and certification
As creator and developer of the building's design, it's usually the responsibility of the architect to keep on top of the progress of the construction, by inspecting and supervising the progress at regular intervals. They should also look to certify the work that has been carried out and ensure that correct material is used in the development. This will ensure that it meets the standards that they set out in their original proposal that was given planning permission.
Should something go wrong as a direct result of the architect failing to carry out this task, you could be compensated for their negligence. Architects are professionals and therefore their work is expected to be of a professional standard, failure by an architect to meet these standards can cause a claim for breach of contract or negligence to be brought against them.
Of course, while the above are the most common ways in which an architect on your project could prove themselves to be negligent, they are just a few and negligent acts often cross with breach of contract claims. If you have any concerns about the architect you hire, it's well worth speaking to a legal professional who will be able to advise you on the appropriate steps to take.
A legal retainer is always beneficial, in order to cover you and your business against failures by the architect. It's worthwhile considering the above when drawing up a retainer with your architect, to ensure you have the upper hand if something was to go wrong.
Professional Negligence Lawyers in Manchester
If you have any questions regarding professional negligence of any kind, get in contact with one of our friendly team members at Abacus we will get back to as soon as possible Or simply give us a call on 0161 833 0044.