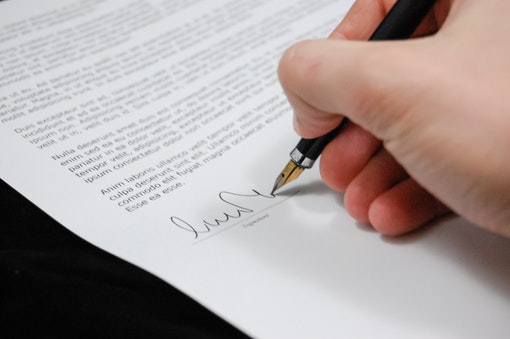 Evicting a tenant is a delicate process. That's why it must be executed properly to avoid any disputes arising from the situation, and to ensure you're complying with current legislation.
Whether you're a landlord who has a tenant who is in rental arrears or they are not adhering to the terms of the tenancy agreement here at Abacus Law we can provide you with accurate information and advice to help you find a suitable solution.
In this article, we'll go over some of the reasons why you may want to evict a tenant, as well as the correct procedures to follow when doing so.
Reasons to evict a tenant
There are a number of reasons may need to evict a tenant, however different reasons require different responses, notices and timescales.
If your tenant hasn't left the property after the end of their fixed-term tenancy you can use a Section 21 eviction notice to seek possession of the property. This notice is considered a 'none fault' notice and you must allow at least 2 months for the tenants to leave the property.
Whereas if your tenant has broken the terms of the tenancy or in rental arrears of 2 months or more you can serve them with a Section 8 eviction notice. There are numerous grounds in which you can serve a Section 8 notice all of which are detailed within The Housing Act 1988. Depending on the ground on which you are seeking possession the notice period for the tenant to vacate the property can range from immediate notice to 2 months' notice.
If you're considering eviction as a result of a dispute with your tenants, there may be other options. Visit our dispute resolution page to find out more on this subject and find alternative solutions.
How to evict a tenant
Once your tenants have been served with a Section 21 or Section 8 tenant eviction notice letter, you must wait until the stated notice period has ended before seeking a possession order.
The Courts are very strict that certain requirements must be met before landlords are able to serve these notices and any irregularity or error in the notices can cause a delay in obtaining possession. It is always therefore worth having a solicitor draft or review the notice before the same is served upon the tenant.
If the fixed term has expired, the proper notice has been served, and your tenants have still not left the property, you're entitled to seek a possession order from the court. This allows you to regain possession of the property.
You can also issue accelerated possession proceedings. This is purely for Section 21 notices and is usually faster than applying for a standard possession order, however you are unable to claim rental arrears and you can only recover set costs when using this service.
Whether you use the usual court route or the accelerate possession proceedings the tenants are provided with an opportunity to defend your claim. The Judge may dismiss the case if you haven't followed the correct procedure or if they see no reason for your tenants to be evicted. That is why it's important to obtain the right legal advice to ensure that you can get the results you want.
If you're a landlord seeking more information on this subject, visit our landlord page to find out more.
Get reliable, professional advice
The best way to ensure your eviction proceedings are following current legislation, is to get advice from the professionals at Abacus Solicitors. The team of solicitors at Abacus can provide you with expert advice to help you find the perfect solution to your problem.