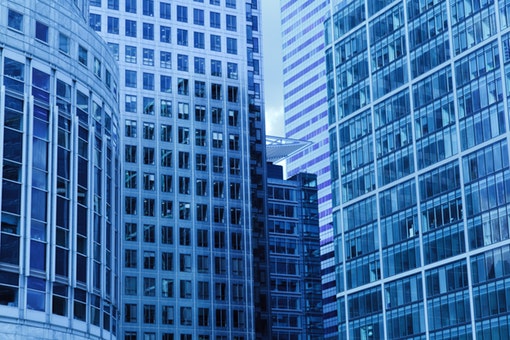 A lease is an agreement between a landlord and tenant for the exclusive use of a property for a fixed period of time.  The tenant will pay rent to the landlord, and often pay service charge and a contribution towards the landlord's insurance.  The landlord will usually be obliged to maintain the building.  A lease may give the tenant security of tenure, entitling the tenant to continue occupation after the end of the agreed term.
A licence is similar to a lease but is usually for a shorter duration and will not give the occupier (or licensee) exclusive possession.  A typical licence would be for a concession stand, with no fixed location within the owner's premises.  Some agreements are described as licences, but if they are leases in substance then they will be treated as leases, and so care needs to be taken.  True licences will not confer security of tenure on the licensee, and so at the end of the agreed term the licensee must vacate.
Whether you decide to use a license or lease, Abacus recommends you put in a concrete written agreement before you let. Thought needs to be given to the following:
Rent review provisions

Service charge

Building insurance

Repairs

Permitted use

Whether subletting will be permitted

Tenant's alteration

Whether the tenant should provide a guarantor or rent deposit
Abacus Solicitors are able to advise you prior to agreeing terms, in order to assist you in negotiating the best deal.
Landlord and Tenant Act 1954  
After the initial time period is over, the provision of the Landlord and Tenant Act 1954 mean all commercial tenants have the right to renew the lease at the end of the initial time period. This applies to all leases, unless there is a formal agreement to 'exclude' is made to waive the tenant's statutory rights. Compensation may have to be given to the tenant if a landlord does not agree on a new lease, which is bound to dent profits. Therefore, when negotiating terms of a new contract, always consider the Landlord and Tenant Act.
Liability for alterations and repairs
When a commercial property is let, both the tenant and the landlord need to understand their responsibilities, which will have been set out in the tenancy agreement.
Leases can also be "fully repairing and insuring", which means the tenant is responsible for the maintaining the property in the state required by the lease, and being responsible for the tenant's proportion of the landlord's insurance.. A full repair obligation can work well, especially when the tenant takes up a building in great condition.
For more information regarding leases and licenses, do not hesitate to get in touch with our friendly and approachable team at Abacus.