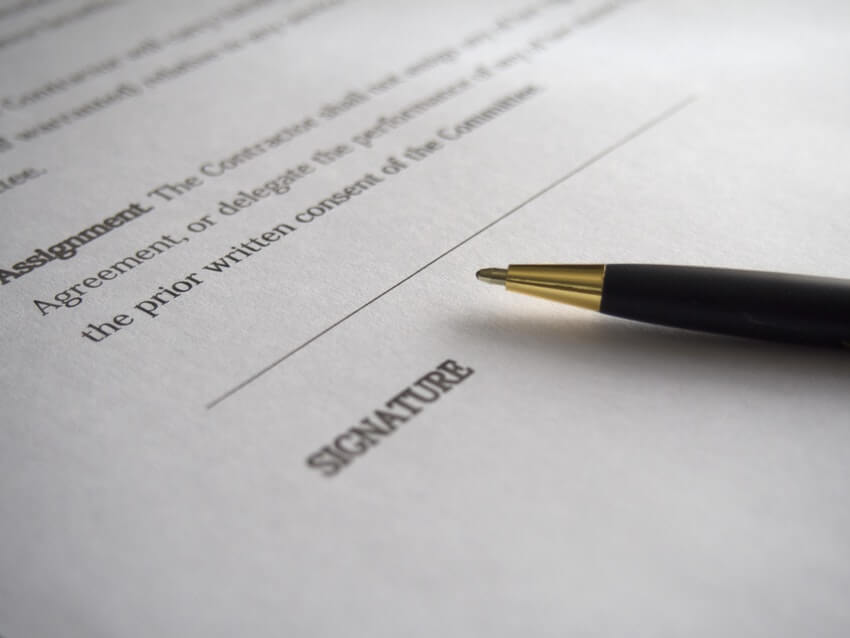 In order to make the process of selling your home as smooth as possible, you'll need all of the relevant paperwork to hand, but what are the documents required to sell a house?
If you're unsure of what you'll need to sell your property, look no further. In this guide, you'll discover the key documents required to sell property in the UK, as well as how to get help with the conveyancing process.
What are the documents required to sell a house?
You will need to complete several documents before you can sell your house. This will essentially detail exactly what is provided in the offer for your home. Below are the main documents that you will need to provide.
Property title deeds
The property title deeds detail the chain of ownership of the property and land you're looking to sell. If you don't have these, then your mortgage lender might have them instead. Alternatively, you will need to speak to your solicitor to obtain official copies from the Land Registry.
Proof of identity
You will need to provide your solicitor with proof of your identity, with a photographic ID such as a driving license, along with a utility bill or bank statement that states your address.
Leasehold or freehold documents
You will need a copy of the lease if your property is leasehold. If your property keeps a share of the freehold, you'll need to get a copy of the Share Certificate from the management company.
Management information pack
You will need to pay for a management information pack when selling a house. You or your solicitor can get this from the managing agent or freeholder.
Energy performance certificate (EPC)
The EPC must be included when a property is sold. This details the energy use of the property and its CO2 impact. If you don't have one already, your solicitor should be able to recommend an assessor to create one for you.
Filings and content form (TA10)
The TA10 specifies exactly what is involved in the sale of your house. This includes anything in the interior of your house, and it can also include exterior items such as trees, fences or washing lines. This is to avoid any confusion between the seller and buyer further on in the selling process.
Property information form (TA6)
The TA6 form is a 16-page questionnaire that will need to be filled out before you can sell your property. This will provide the buyer with as much information about the property as possible, and includes details such as:
Property alterations

Property insurance

Parking

Energy efficiency

Services

Transaction information
These are just a few of the areas covered in the form, however, there is a whole host of additional topics you will need to answer questions for. As well as this, any documents referenced in the TA6 will need to be copied and given to your solicitor.
Abacus Law – Conveyancing solicitors in Manchester
If you need assistance with any of your property and conveyancing documents, get in touch with a member of our team for a helping hand with selling your property. We are experienced in all areas of property law and can make the selling of your property as seamless as possible. Contact our Warrington or Manchester office for more information.