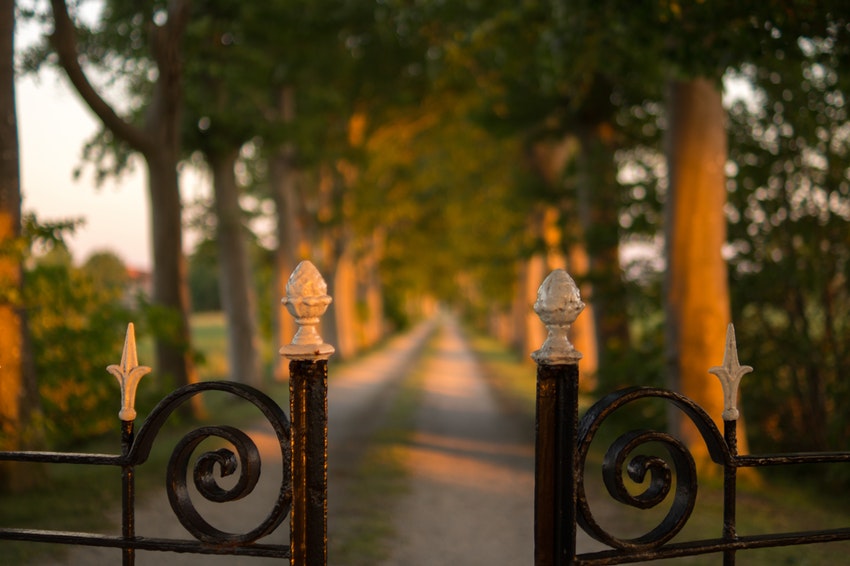 If your right of way has been blocked, it's important to know what your legal rights are and the steps to take to resolve your dispute. In this guide, we'll explain the rights you have and the best way to solve any easement dispute you may be having.
What is the law on right of way?
The law surrounding easements and rights of way on a property can be complicated and unclear. Generally, a right of way is defined as being the legal right to access their property by passing through land or property belonging to someone else.
The rules around the creation and use of rights of way differ depending on the situation, but can normally be summarised as:
A right of way is established if formally set out in a Deed of Grant, if it satisfies the rules of necessity, or if it has been used for a period of over 20 years with secrecy, force or permission.

If your right of way is blocked, you can use a reasonable alternative path, as long as you don't enter onto the land of a 3rd party.

If you believe you are entitled to use a right of way which has been obstructed, you can take legal action against your neighbour provided the interference is substantial.

If you believe someone is accessing your land without the right to do so then there is a crossover between rights of way and trespass.
For further information on easement and right of way disputes, take a look at our guide here.
How to solve private right of way problems
There are a number of different steps you can take when trying to resolve an easement dispute. Take a look at the process below.
Find out what your legal rights are
Before taking any steps to resolve a right of way dispute, it's important to find out exactly what your rights are in your particular situation. The best way to do this is to get advice from a specialist easement dispute solicitor. They will be able to help you obtain the relevant documents and information needed to prove that you are entitled to use the right of way.
Talk to your neighbours
Talking to your neighbours is a logical first step, as the blockage of a right of way may simply be due to misunderstanding. You may be able to come to an agreement over the right of way, resulting in a satisfactory outcome for both parties.
Instructing a solicitor
If you are unable to reach a resolution with your neighbour, your next step would be to return to your specialist easement dispute solicitor to act on your behalf. If they believe that you have a case then your solicitor will be able to liaise with your neighbour, normally by letter, to fully set out your potential claim. If your neighbour does not respond or disputes the claim and settlement cannot be reached then the next step may be to take your neighbour to court.
Legal proceedings
If you wish to take a neighbour to court over the blockage of a right of way or to defend a claim to a right of way over your land, you must obtain the advice and help of a solicitor who will be able to support and guide you throughout the process. At Abacus, our specialist solicitors have a wealth of experience and will be able to help you reach a satisfactory conclusion to your dispute. Contact us at our Manchester office or Warrington office today to see how we could help you.