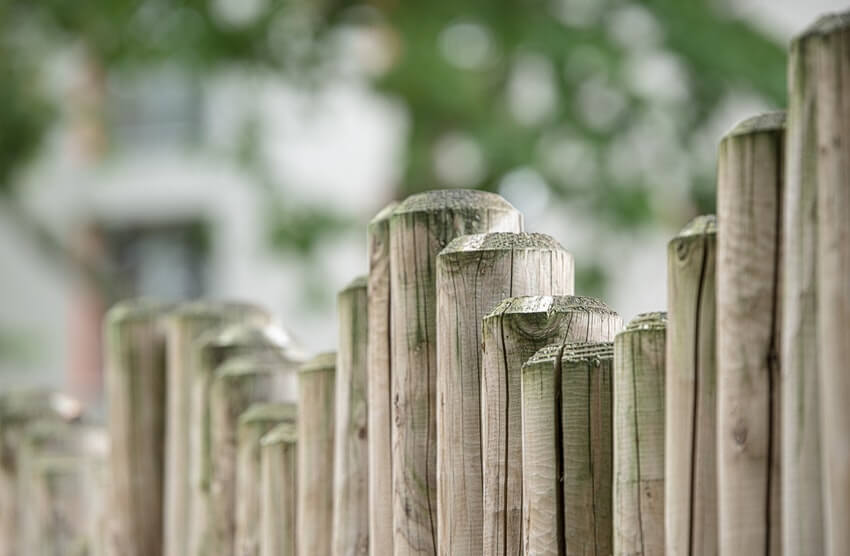 Boundary Disputes may start as a minor altercation at first, however, if the underlying issue isn't resolved the situation can escalate out of control. Taking the law into your own hands is risky and can often make matters worse.  That's why it's crucial to know when you should enlist the help of the professionals.
Read on to discover how to resolve a neighbour conflict with the help of Abacus' boundary dispute solicitors.
What is a boundary dispute?  
Boundary disputes can take various different forms but is essentially one party doing something upon what another party considers to be their land.
Often boundaries are not properly defined on the ground and there is an assumption that the boundary follows a straight line between two properties but that is not always the case. Boundaries can also move over time by changing features or agreements between predecessors. Land Registry plans are often relied upon when in fact they are only intended to show the general position of boundaries and do not determine the actual position of a boundary on the ground.
So for example, a boundary dispute could arise:
Where one party has replaced and moved an existing boundary feature, for example, replacing a hedge with a fence and you believe the new feature is in the wrong place.

Where the neighbour has trimmed or cut back a tree or hedge that you believe is yours which calls into question where the boundary really is.   

You or your neighbour have built or intend to build an extension or conservatory and the other thinks that part of it is or will be on their land.
When is the right time to instruct a solicitor?
Often neighbours will raise any issues they have immediately and directly, but this often leads to confrontation and articles often appear in the mainstream media regarding altercations between neighbours. If you do wish to raise it directly with a neighbour, then it should be done so in a calm, polite and neighbourly fashion. However, many people may wish to avoid the direct conflict that this can cause and will immediately instruct solicitors to send correspondence to their neighbours.   
There is no right or wrong time to instruct a solicitor. However, because boundary disputes are often complex and saying something could be deemed binding (if it amounts to a boundary agreement), our advice would always be to seek out professional assistance and advice as soon as possible. Even if you then decide to go away and approach your neighbour yourself, at least then you'll be initially armed with the knowledge of the strength of your argument.
If you and your neighbour can't reach a compromise
If your boundary dispute with your neighbour is long-standing or you have already tried to resolve it amicably, it's likely that you're not going to reach a compromise amongst yourselves. At this point, it's best to get help from a specialist boundary dispute resolution solicitor.
A solicitor can help you to resolve your dispute without taking the issue to court, by offering comprehensive legal advice and assistance or by raising the issues in the correct manner by correspondence with your neighbour. It will usually be required to seek a report from an expert surveyor in conjunction with legal advice. It may be that after some initial correspondence and preparatory work, that a mediation should be considered to seek a resolution of the matter before going to Court. Taking a boundary dispute issue to court is a time-consuming and often expensive option, therefore this is used as a last resort if there is no way of solving the dispute outside of court.
If you are being taken to court
If you are being taken to court as a result of a boundary dispute with your neighbour, it's essential that you contact a solicitor.
Abacus has specialist solicitors that are experienced in all areas of property law. Boundary disputes can be complex, but our solicitors can walk you through the litigation process, help you with court proceedings and provide you with advice that will help you to reach the best solution.
Contact our Manchester or Warrington Office
Get in touch with our Manchester or Warrington office to get assistance with your boundary dispute.