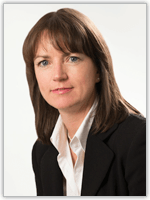 Position – Senior Consultant Solicitor
Department – Personal Injury
Marie helped Geoff Underhill to set up Abacus LLP over 10 years ago but has recently taken the decision to step back from being a partner in order to move from a management orientated role back to her passion for helping clients who have often suffered quite catastrophic injuries.
With over 20 years of legal experience in the area of Personal Injury Litigation, Marie has considerable knowledge of all aspects of Personal Injury Litigation. Marie is a member of the Law Society Accredited Personal Injury Panel and more recently has been invited to join the Royal Society of Medicine as a Senior Associate Member.
In addition to recovering compensation, Marie can also help her clients by organising physiotherapy and counselling for post traumatic stress disorder.  She has acted for several clients in serious injury claims including settlements of over £500,000.00.
Marie has a client focused approach and she works hard to ensure her legal works help to drive safer practices into the work place.
When she's not working Marie enjoys walking, dining out, travelling and has a keen interest in music and reading. Marie is also a huge Manchester City fan and loves watching the football.
e: m.neilson@abacus-law.co.uk          t: 0161 833 0044          f: 0161 833 4004